Welcome to Sharon's Beauty For All Facial and Microdermabrasion information
How often do you treat yourself to a bit of 'me' time?  A facial is a great way to unwind, cleanse the skin and feel refreshed.   My facials use entirely VEGAN and CRUELTY FREE products that make your skin feel fresh and clean.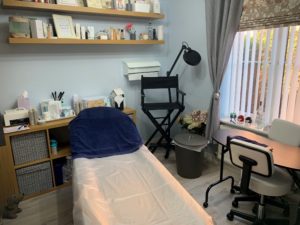 Treatment
Single Treatment
Course of 6 Treatments
Buy 5 get one free*
Full deluxe Facial
£30.00
£150.00
Express Facial with Microdermabrasion
£35.00
£175.00
Full deluxe Facial with Microdermabrasion
£40.00
£200.00
*payment required in full at first treatment
What is Microdermabrasion?
Microdermabrasion is a cosmetic procedure that uses diamond headed vacuum to remove dead skin cells on the face.  It works on most skin types and shouldn't cause any skin colour changes or scarring.  Its non invasive and suitable for many skin types.
What can Microdermabrasion help with?
The aim is to reduce the effect of fine lines, wrinkles, smile lines and minor skin blemishes.  It can also help light scarring, discolouration, sun damage and fine stretch marks.
How often should I have the treatment?
Recommended to start with a course of 6 treatments once per week.  Then follow up appointments once a month.